What We Provide
Our Treatment
Just Make an Appointment & You're Done!
Clinic Hours
Please contact us to schedule an appointment, and ask if Nature Acupuncture & Herbs can help you with your specific health condition.
We have two great locations:
West LA: 11901 Santa Monica Blvd. STE #209, Los Angeles, CA 90025
Hawthorne: 11633 Hawthorne Blvd. STE #402, Hawthorne, CA 90250
Monday to Friday
9:00 am – 7:00 pm
Saturday
By Appointment Only Get an Appointment
Check Out Our Services
Why People Choose Nature Acupuncture
What Our Patients Think
Patient Testimonials
Was looking for a local acupuncturist whom also could do cupping. I do Ironman triathlon training and have tight upper back and neck. The acupuncture and cupping really helped today. Will be back again. Would recommend it to others. Easy parking. Very friendly. Fair price. Also, for those in fear of needles- I'm not a big fan either- but it truly is just about nothing in terms of pain. Also, eat some food before going if you feel queasy at thought of needles.

I've been to many different acupuncture clinics throughout my life due to my dysfunctional stomach. Thus I have a high standard in choosing an acupuncturist and can tell if it's a good one or not after getting the treatment. This time I was suffering from recurring nausea and loss of appetite and found this clinic through my insurance provider list. The office has a cozy little space and Dr. Yoon made me feel comfortable throughout the session. I've had treated with acupuncture and cupping therapy and it has definitely helped me get away from my symptom. She also charges a very reasonable price for the therapy & medicine. I'm picking up my medicine today and will continue stopping by for more therapy sessions.
Mersi.kheyli bod kheyli komak kard be kamar dard. Besiyar friendly va professional va mosalat. Mamnon babate komaket. Behtarin acupuncture to LA.

pouria s.


5/06/2022
I learned about Dr. Yoon through my friend who highly recommended her for cupping therapy. As expected, she explained the procedure and was very thorough. Had a great experience and... read more would highly recommend Dr. Yoon to anyone looking for cupping treatment.

Sungmin K.


4/06/2022
I was diagnosed with MS a right before the pandemic so although I wanted to try acupuncture for a long time, my fear of Covid kept me away. Fast forward... read more to the end of the pandemic, and it was a top priority for me.  

Reina has been such a pleasure. Her business is so Covid safe, I can't believe I let it deter me for so long.  Reina asked me about my condition and genuinely seemed like she wanted to help.

And she has.  I'm more mobile than I have been for a couple of years.  Thank you Reina!

Darren M.


8/01/2022
Nature Acupuncture & Herbs Clinic
Our Acupuncturist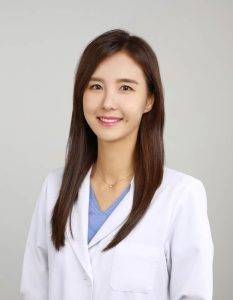 Reina Seon Yoon
Licensed Acupuncturist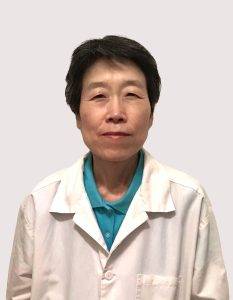 Chung Yi
Licensed Acupuncturist