What We Provide
Our Treatment
Just Make an Appointment & You're Done!
Clinic Hours
Please contact us to schedule an appointment, and ask if Nature Acupuncture & Herbs can help you with your specific health condition.
We have two great locations:
West LA: 11901 Santa Monica Blvd. STE #209, Los Angeles, CA 90025
Hawthorne: 11633 Hawthorne Blvd. STE #402, Hawthorne, CA 90250
Monday to Friday
9:00 am – 7:00 pm
Saturday
By Appointment Only Get an Appointment
Check Out Our Services
Why People Choose Nature Acupuncture
What Our Patients Think
Patient Testimonials
Was looking for a local acupuncturist whom also could do cupping. I do Ironman triathlon training and have tight upper back and neck. The acupuncture and cupping really helped today. Will be back again. Would recommend it to others. Easy parking. Very friendly. Fair price. Also, for those in fear of needles- I'm not a big fan either- but it truly is just about nothing in terms of pain. Also, eat some food before going if you feel queasy at thought of needles.

I've been to many different acupuncture clinics throughout my life due to my dysfunctional stomach. Thus I have a high standard in choosing an acupuncturist and can tell if it's a good one or not after getting the treatment. This time I was suffering from recurring nausea and loss of appetite and found this clinic through my insurance provider list. The office has a cozy little space and Dr. Yoon made me feel comfortable throughout the session. I've had treated with acupuncture and cupping therapy and it has definitely helped me get away from my symptom. She also charges a very reasonable price for the therapy & medicine. I'm picking up my medicine today and will continue stopping by for more therapy sessions.
Reina is the best acupuncturist you can find in this area. She's professional, gentle, and knowledgeable and always makes sure you feel welcome and comfortable. The process is relaxing even... read more with the needles and cuppings. The treatment room and the office are very clean as well. My pain goes away after a few sessions of treatment. Highly recommend!

Gordon W.


8/17/2022
I am SO happy to have found Dr. Yoon.

The short...
- IT WORKED! After suffering from absolutely the worst sinus infection of my entire life - partially due to... read more a flare-up of my autoimmune condition and inflammation combined with flying recently... I finally found her and she was able to schedule me for acupuncture right away via text. THE NEXT DAY it was gone. (more on this below)

- She has a great bedside manner, she's friendly and professional. She is relatively quiet-natured but I appreciate her grounding energy.

- The office is clean and located in a building that is easy to park (& validate your parking), it's small but it works. No BS.

- She is no fuss and gets right to it. I have never had to wait - right in, and right out. I've been doing 30 min treatments so for me, it's PERFECT. Just as I'm getting over laying there, I'm done.

... and for those wanting more deets

- That initial appointment I had spoken to her Wednesday late afternoon and she was able to get me in by Friday! After that initial appointment I felt it draining that entire night and the whole time on her table I could feel major activity getting stirred up - like full pink and purple colored pulses and swirls in the closed eyes. Nonetheless, I was still pretty amazed the next day when I realized suddenly I felt 100% normal - no pain, no pressure, no fog it was almost like it never even happened.

- I just did my second appointment today on the following Monday, ahead of a big trip I'm taking where I will be flying once again multiple times. Today's visit was to help me prepare for that. The needle placement was similar but I noticed just slightly different plus a couple of new places while other places from the initial visit were skipped. Once again, no wait, right in and although she had another patient in this time (who arrived at the same time) she kept it moving and didn't allow either of us to have to sit waiting (I can't stand waiting).

- This isn't my first time trying acupuncture but it's the first time I am compelled to come back for more. In the past I don't think I received bad care, I just have never felt such a significant immediate difference in my body and a natural draw to return. I've experienced the color thing pretty significantly once before when I had a reiki session that was also far better than other sessions with other practitioners I had had. So I don't know, but I kinda now attribute the color pulses and swirls to energy movement actually happening, and truthfully, seek out someone who can do that. Today, on my second visit, I didn't have as many intense color swirls but there were some blue pulses with darker swirls. This session was so relaxing though I almost fell asleep at one point so I might have missed them a little too nodding off. If you look online most of the stuff about what the colors mean is associated with chakras, with red/purple at the crown and blue at the throat... so I guess this would make sense that on the first visit the energy was being activated at the crown, second, we're working down to the throat? IDK, but I'm into it!

Can't wait to get back to book with Dr. Yoon again and am delighted I have finally found someone I look forward to seeing again!

Emily B.


6/28/2022
Dr. Yoon is so professional and amazing at what she does! I have a pinched nerve in my neck and nothing was helping to relieve the pain. I've been doing... read more acupuncture and cupping with her for the last couple months and I've never felt better. The office is very clean and I would recommend their services to anyone who is considering acupuncture or cupping.

Brian W.


6/02/2022
Nature Acupuncture & Herbs Clinic
Our Acupuncturist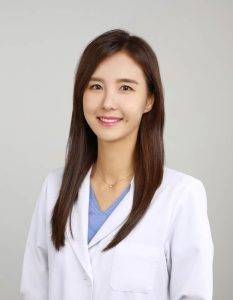 Reina Seon Yoon
Licensed Acupuncturist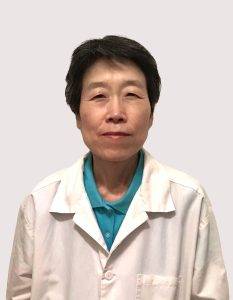 Chung Yi
Licensed Acupuncturist
Welcome to Nature Acupuncture & Herbs, your sanctuary for holistic wellness nestled in the heart of West LA. Our repertoire of transformative treatments includes Herbal Medicine, Fertility Acupuncture, Cosmetic Acupuncture, Weight Loss therapies, and the ancient art of Cupping Therapy. Wondering if our treatments could be the key to alleviating your health concerns? Simply reach out to us and schedule a consultation. We're eager to journey with you towards a healthier, harmonious life. either of our two strategically situated centers in Hawthorne and West LA today.